UPDATE 2020:
Spread-X will no longer be conducting soil test for the moment.  For information on soil testing please contact A&L Canada Laboratories www.a&lcanada.com  Tel.:

1 519-457-2575
Soil Testing
Improving the health of your soil starts with knowing where you are today. Some call it listening to the soil and others call it soil testing. Before you start adding anything to the soil, you need a good clear diagnosis of what's going on right now.
"You Can't Grow if You Don't Know"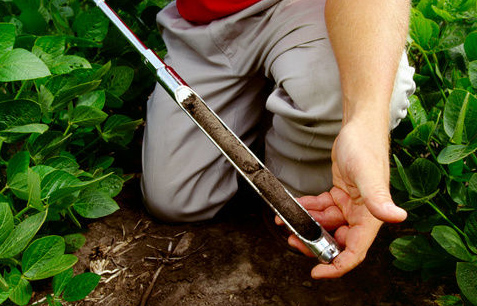 We know testing works. Over and over we've seen soil health improve because there was a clear plan that all started with an effective soil test.
Three-step Soil Testing Process
An effective soil test will help you understand clearly what the nutrient requirements are for you soil. It helps you check on the overall health of the soil and put a plan in place to improve. We use a straight-forward and effective three-step process.
Collect representative samples (one sample per 25 acres) from the field,
Analyze the sample A&L Canada Laboratories Inc., an OMAFRA-accredited test lab,
Use the results of the soil analysis to define the nutrient requirements for optimum soil health.
There are also a number of other factors that we take into account from the soil analysis before we we finalize a recommendation, including:
The soil's pH (a measure of the acidity of the soil)
Buffer pH
Saturation
Ratio
The crop to be planted
If you're working with an Agronomist, we're happy to work closely with them to put your plan in place. Or if you want to work with an Agronomist and don't have one, we're happy to connect you with one from our network in Ottawa and Eastern Ontario. Together, we'll help put the best course of action for you and your soil.